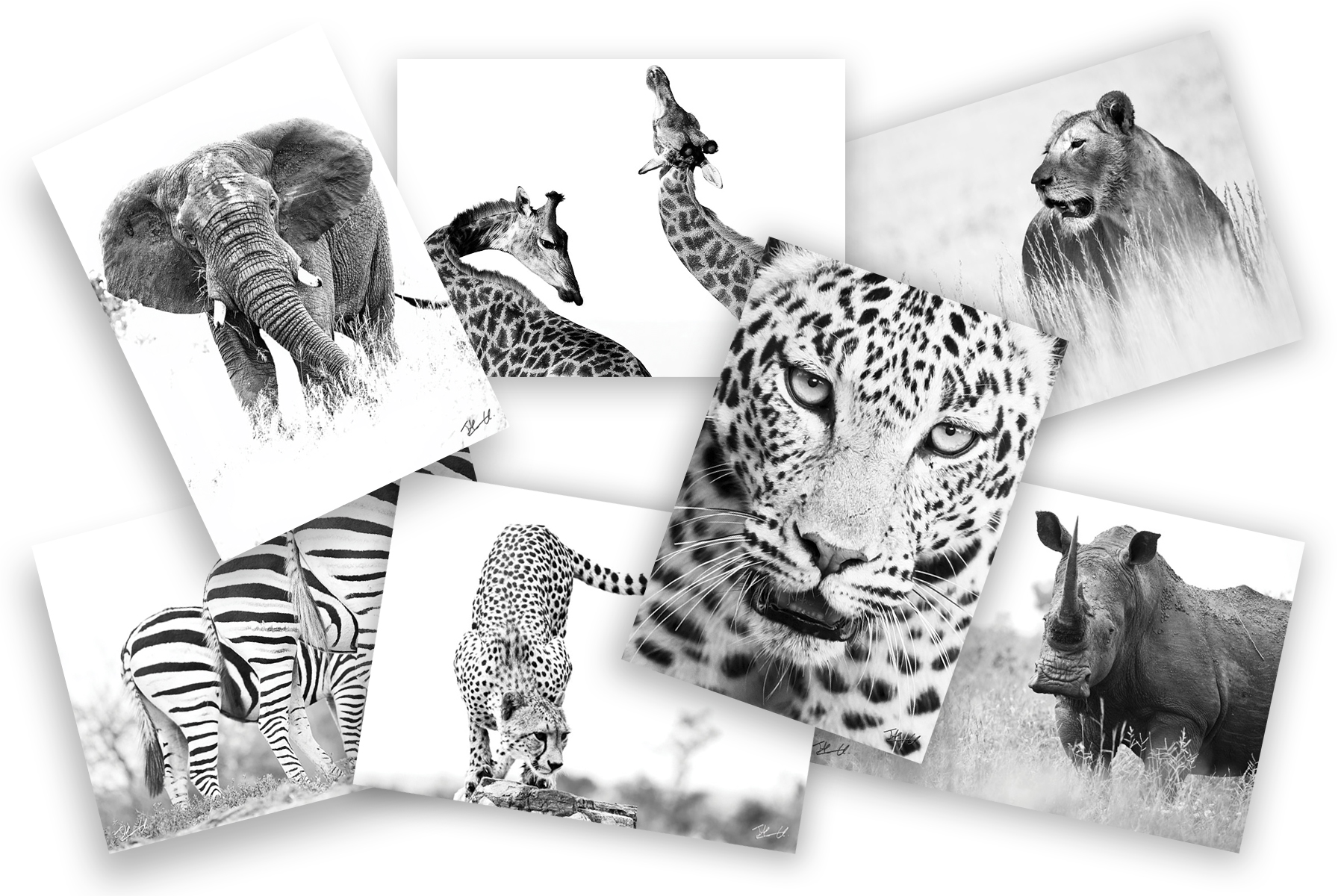 At Creative Nature we have a wonderful range of wildlife postcards – our beautiful and elegant Nature in Black and White range is always popular. It is accompanied by our Montage Range and the Fine Art Collection. Creative Nature's South African wildlife postcard ranges are growing and evolving to make sure you always have something new and fresh for your stand.
We have over 150 different postcards for you to select from – and you can mix and match from any of the ranges. All of our wildlife postcards have been custom designed using only the best nature photography so your customers are sure to find a selection that they love…
Download catalogues and order forms below and if you have any questions please email us info@creativenature.co.za
Postcards can be ordered in packs of 20 per design.

Click on the banners to download the wildlife postcard PDF selection of each range. Remember you can then also save a copy on your PC for quick and easy reference…


Our wildlife postcards are sized at 148mm x 105mm and come in a variety of designs. This unique range of postcards is printed on a thick matt paper and is finished with a beautiful UV varnish on the image side.
If you like our wildlife postcards, be sure sure to browse our beautiful ranges of large greeting cards and small greeting cards.
For more information and relevant pricing please contact info@creativenature.co.za