Creative Nature brings you an extensive and exciting range of wildlife inspired t-shirts. We offer a wide variety of interesting designs, with sizes and styles for everyone. Depending on the specific design, you will find shirts in children's sizes, unisex options, as well as fitted ladies shirts.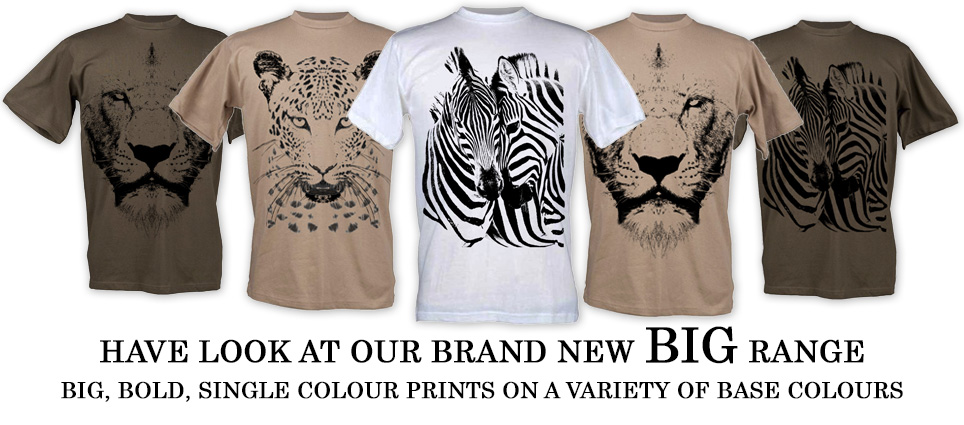 All of our shirts are made locally (in southern Africa) from 100% cotton and as always, we will go the extra mile to make sure that you are happy with your selection.
We also offer you the opportunity to add your branding to our unique selection of designs.
T-Shirts that come alive
Our nature inspired collection has been designed in-house, using a combination of photographic and design techniques to make sure that our shirts stand out!
Please click on the banners below to view the catalogues and as always, please get in touch with any enquiries info@creativenature.co.za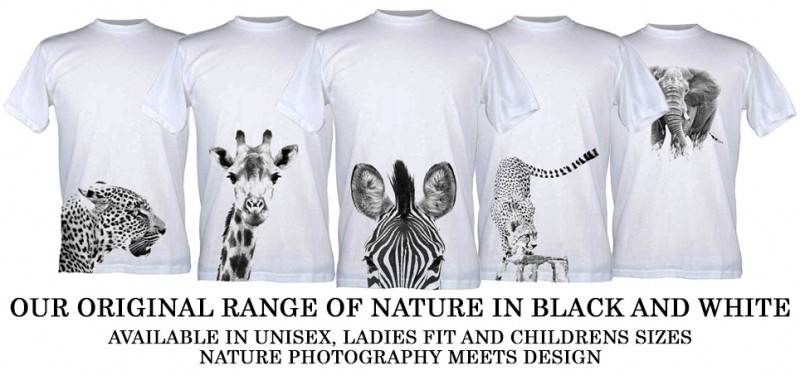 If you are interested in customising your shirts, please get in touch to find out about your options and pricing guidelines. They make excellent gifts and a custom logo will tie them into a guests' experience wonderfully.
Our Philosophy
Creative Nature makes an exciting variety of creative image products for the curio and tourism markets. If you have a passion for nature and wildlife there is sure to be something here that will excite! We work hard to make sure that all of our products are to the highest standard, offering you something interesting and unique. We aim to make products that sell and are continuously evolving and developing all of our ranges. If you have any comments or questions, we're always listening and always happy to help…