At Creative Nature we offer a wide variety of display stands that will allow you to find the perfect balance in terms of product variety to suit your space. You are able to select your preferred mix of products and ranges to offer your customers a great selection.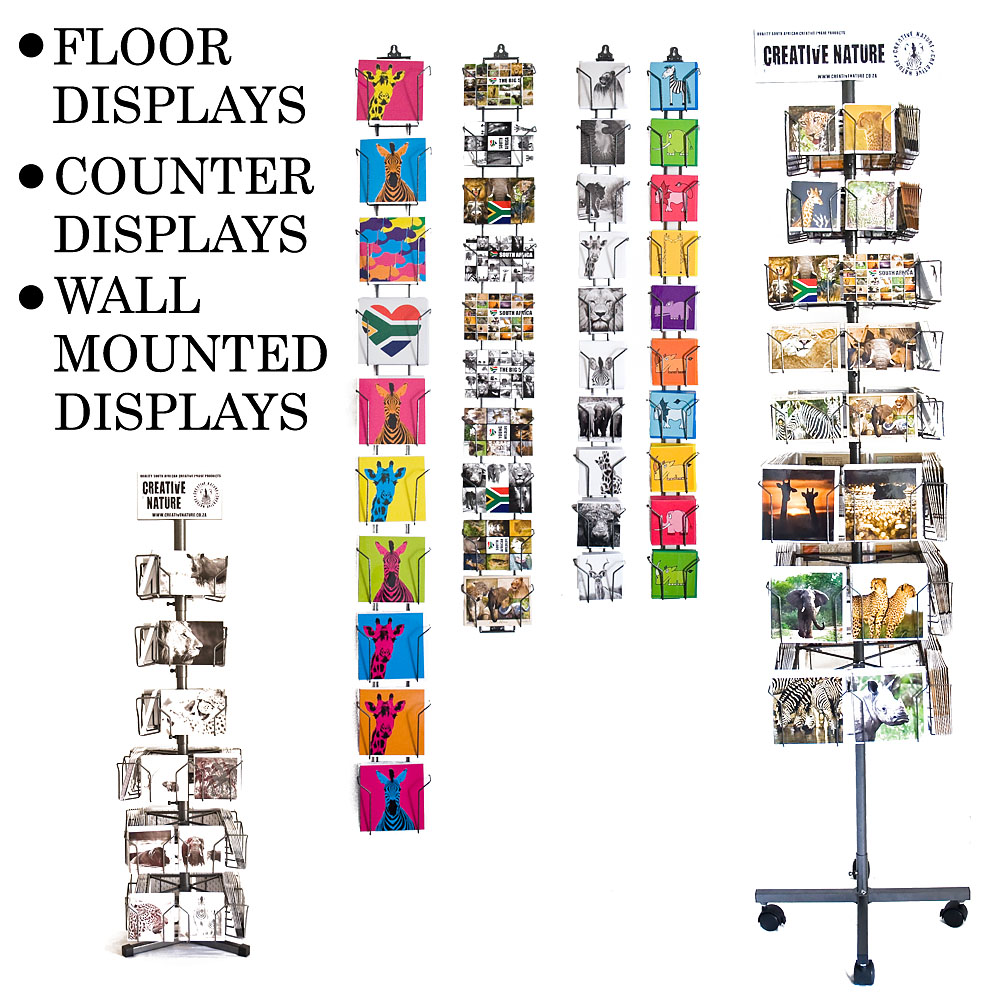 Display Stands – point of sale to suit you
The interchangeable layers on our display units allow you to mix and match product types as well as make future adjustments according to which products are working best for you.
For example, if your ideal stand offers a selection of postcards and large greeting cards, we can do that for you. If you want to offer your clients a selection of small greeting cards, bookmarks, magnets and birthday calendars – we have the right selection of layers to build that stand for you too. Get in touch with what you have in mind and we will get back to you with a way to make it work.
We also offer wall mounted point of sale display options, which sit on a single screw and allow you to make use of even the narrowest of spaces.
Click on the banners below to have a look at the catalogue for the display option that you are interested in:
For full pricing information on the display stand deals please email us on info@creativenature.co.za
Our Philosophy
Creative Nature makes an exciting variety of creative image products for the curio and tourism markets. If you have a passion for nature and wildlife there is sure to be something here that will excite! We work hard to make sure that all of our products are to the highest standard, offering you something interesting and unique. We aim to make products that sell and are continuously evolving and developing all of our ranges. If you have any comments or questions, we're always listening and always happy to help…
Shout at us on info@creativenature.co.za