Wildlife Inspired Gift Tags
At Creative Nature we have a selection of gift tags in each of our ranges. From the natural African Wildlife Collection and contemporary Nature in Black and White to the fun Curious Creatures and quirky Christmas Collection, there is something to suit all tastes. We have selected images and designs from our exclusive catalogue that can only be found right here at Creative Nature.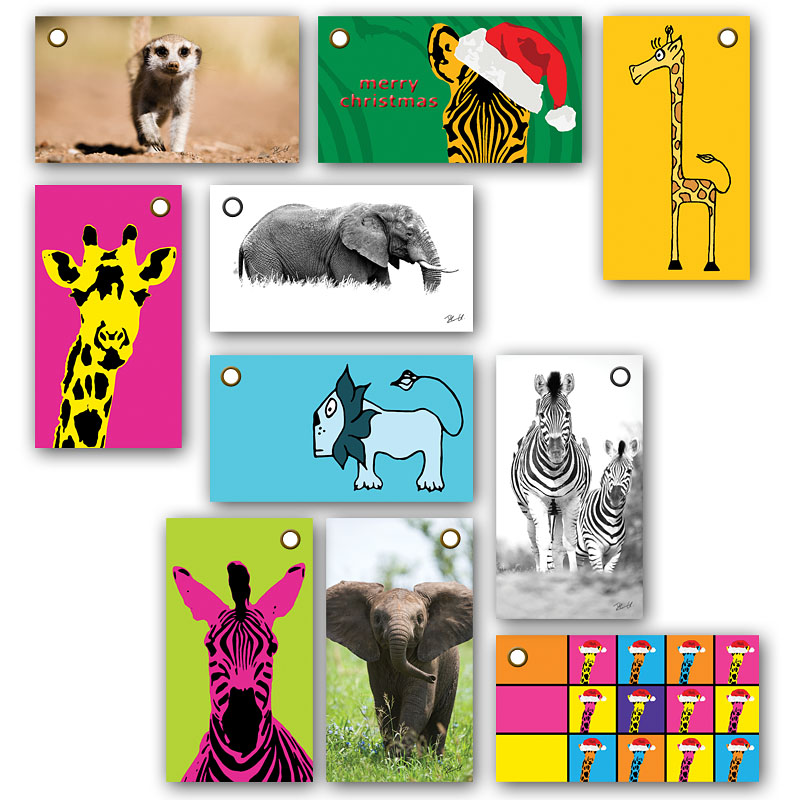 Below you can click on the banner to download the full range of Creative Nature gift tags – best viewed at 100% in your PDF reader: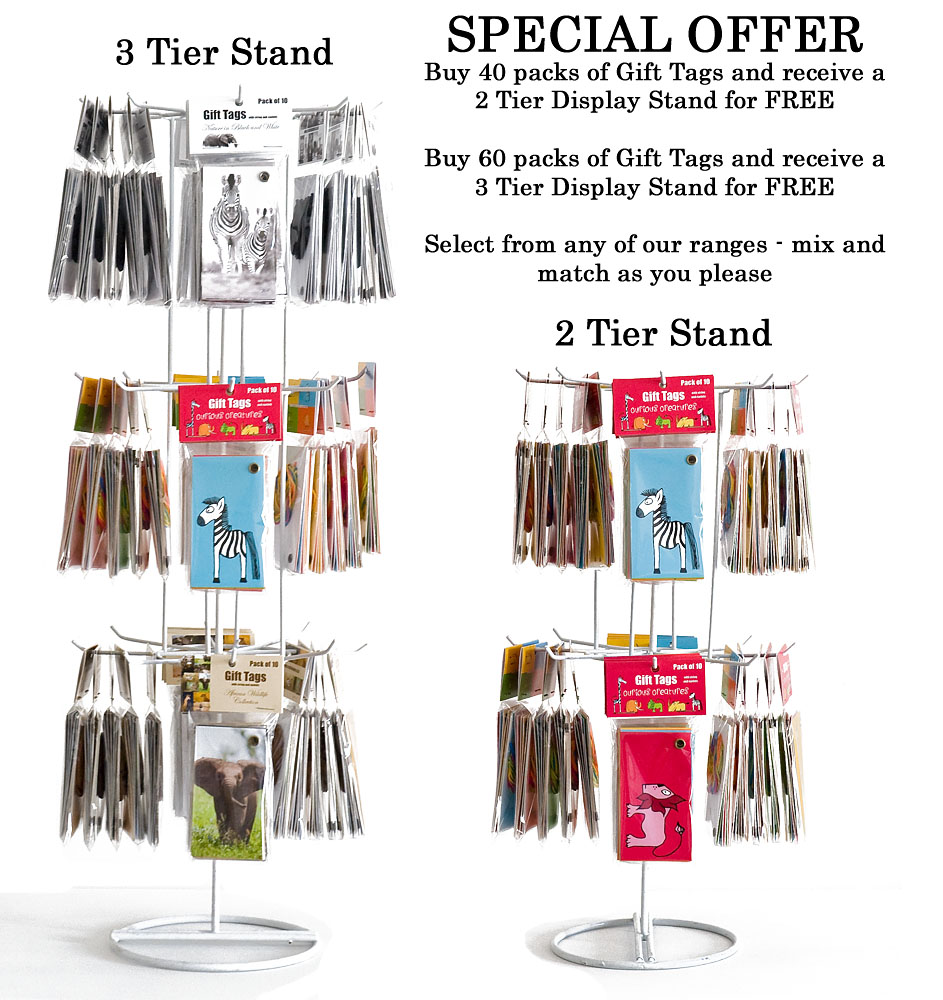 Our gift tags are produced on excellent quality custom card stock. Each pack contains 10 tags, each one fitted with an eyelet for a perfect finish. There are also 10 pieces of string included in each pack so the tags can be tied or taped to gifts.
One side of each gift tag has a beautiful image on it, the other is left blank for a short note.
You can download the digital sample PDF directly from this page and as always, if you would like more information please get in touch with us on info@creativenature.co.za
All of our Creative Nature card products come with custom point of sale units. We can supply you with a spiked layer to accommodate a selection of gift tags. These units allow you to mix and match products to achieve the ideal presentation and selection for your space.
Remember that we can also customise cards specifically for your environment – so if you would like to add contact information, a logo or a website onto your selection we can make that happen – simply get in touch to find out more about this special offer.

Our Philosophy
Creative Nature makes an exciting variety of creative image products for the curio and tourism markets. If you have a passion for nature and wildlife there is sure to be something here that will excite! We work hard to make sure that all of our products are to the highest standard, offering you something interesting and unique. We aim to make products that sell and are continuously evolving and developing all of our ranges. If you have any comments or questions, we're always listening and always happy to help…
Shout at us on info@creativenature.co.za